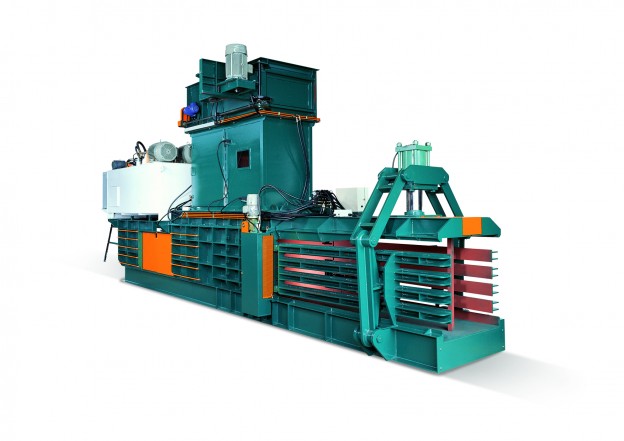 GB1111FS 2506 Fully Automatic Baler installed in Commerce, CA
Our GBaler runs 6 days a week 10-12 hours per day. We run on average 100 tons a day through the machine; it is a key asset to the steady production of our plant. In the 3.5 years it has been here we have had less than 3 days of down time due to breakdowns. The machine is well built and has grease fittings throughout. With the sliding side access covers my crews can clean the baler out daily with compressed air without getting into a confined space! The access to the Auto Tier and the wire pusher assembly makes our preventive maintenance easy and we don't need trained maintenance personal to do the daily and weekly PM's. The Auto Tier works great – the machine doesn't miss ties. I can count on one hand the amount of wire ties we've missed this past year!
When we have needed support from the Unlimited Recycling Resources team in regards to parts or service they are prompt at calling us back. If they are not immediately available, they have the technical ability over the phone to diagnosis and solve a problem. If a service call is needed they are usually onsite within a few hours or the next morning.
Thanks
Ronald Evans
Safe Shred Facility Manager